If you're a student and you're looking for ways to earn money whilst you are studying for your degree, the following post will give you different ideas of jobs which could be done on campus.
There are a number of benefits to have a part-time job whilst studying such as boosting CV which will impress future employers. It provides evidence for transferable skills, such as communication skills, leadership skills, time management and organisation.
Below are three good job ideas which I believe are good to have as students, which could be done right at the heart of the campus you study at.
1.
CAMPUS CATERING STAFF
The university which I currently study at offers the opportunity for students to be apart of the catering team. This position allows one to work across multiple events and different events on campus. These include working at the main food court, being a waiter/waitress at the university graduation ball or a conference dinner and serving drinks at a drinks reception.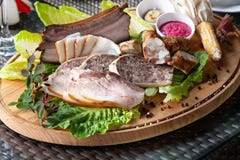 One of the good things about being a catering staff on campus is that it operates on a zero-contract basis, which means that there is not a specific amount of hours you have to complete each week in order to do the job. You essentially can work when you are available and when shifts to work are available. Furthermore, you role isn't limited to a specific location or type of role each time you do a shift, allowing you to experience different environments of work and earning you different skills that you are able to develop. For me and from experience, I feel that this type of role is beneficial for student with a variable schedule week-to-week but is still looking to earning money whilst studying.
Skills /Qualities Developed From this type of Role
: Adaptability, verbal communication and listening skills, able to act professionally, team work and responsibility
2.
STUDENT CAMPUS AMBASSADOR
As far as I am aware, every university offers this position to their students, and the chances are that if you have visited a university for an open day as a prospective student, you were showed or guided around the university by a student campus ambassador or helper. Essentially, a campus ambassador has the responsibility to ensure the smooth running of an open day. Different roles are available which can include welcoming students and their parents at the car park, giving campus and accommodation tours or being an aid around campus to ensure that students and their parents can navigate themselves around the university.
This role gives people the opportunity to talk about their experiences of university life and pass on any advice to potential students from applying to university to making the transition from school/college to university.
Skills /Qualities Developed From this type of Role
: Responsibility, Reliable, Communication Skills though talking to large crowd of people, interpersonal skills, team work and shows you're enthusiastic.
3.
STUDENT BRAND AMBASSADOR
As a student brand ambassador, you are given the opportunity to promote companies and their products to students on campus. Varied promotional strategies could include flyering on campus, setting up stalls or active interactive games for students to get involved in or through social media via online campaigning strategies. I feel that this role gives the opportunity to work with companies and promote either their graduate schemes or products which would be beneficial for students. Most companies are fairly flexible with the times that you work during the weeks, with some requiring minimum 5 hours a week whilst other companies require you to work when they have specific campaigns that they are working on.
Good Companies which offer student brand ambassador roles:
1. The BigChoice Group
2. Teach First
3. Centrica
Skills /Qualities Developed From this type of Role:
Written and Spoken communication, organisation, ability to retain information, approachable and friendly.